Sweet Beginnings' News
Tené Television Pilot
L.A. Makes explores small businesses and the people who make Los Angeles the amazing city that it is. Through the lens of small business owner and 30 year, public television veteran, Tene Harris, the pilot episode, "L.A. Women Who Make" takes you inside the day-to-day world of two small business owners, Leah Ferrazzani and Shaunte Taylor, who share their inspiring stories
From Cottage Food Operators to Storefronts, to Non-profits and everything in between, get ready to meet the people who make L.A., on LA Makes.
Airs Wednesday, December 2nd at 8PM and Saturday, December 5th at 6:30PM on KLCS.
Find L.A. Makes on FaceBook
A sweet beginning gets sweeter
While we don't get many opportunities to share or tell our foods stories, we share it with every meal we make and serve.
Tene Harris, culinary artist and owner of Sweet Beginnings Desserts, is telling her story in an amazing exhibit at the William Grant Still Art Center in Los Angeles. This exhibit - open thru November 21, 2015 - tells her culinary story with photographs, letters, recipes and video of her great great grandparents, great great aunt, and much more.
read more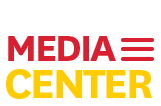 Sweet Beginnings Makes For An Even Sweeter Food Experience
Marah Alindogan | December 1, 2014 | 4:33 p.m. PST
Staff Reporter
By now, the leftover pumpkin pie from Thanksgiving dinner is probably taunting you every time you open the refrigerator. The flakey crust and creamy, smooth pumpkin-spice filling baked to 375 degrees of perfection is the best reminder of home. Tene Harris, the owner of Los Angeles based Sweet Beginnings, is bringing joy to all holiday dinners in the form of baked goods she produces from her home kitchen.
read more
Sweet Beginnings now a Local Food Producer w/ Good Eggs
Sweet Beginnings statement:
Sweet Beginnings partners with Good Eggs to share our homemade artisan desserts, savory foods, breads & granola because we are committed to sourcing As many of our ingredients as possible locally and making quality artisan foods. We've been with Good Eggs Since they launched in Southern California --Summer of 2013.
Good Eggs delivers the freshest local groceries right to your door, for FREE 7 days a week. Click here for more information
Read more...
Sweet Beginnings, tours LA Times Test Kitchen
The top 10 in the LA Times 2011 Holiday Cookie Bake-Off were invited to tour the LA Times building and the Test Kitchen. The tour started w/ the amazing art deco lobby! The Test Kitchen was simply awesome! Everyone from Mark at the Security Desk, Darrell Kunitomi, our fabulous tour guide, Russ Stanton, Editor of LA Times, Russ Parsons, Food Editor, Noelle Carter, LA Times Test Kitchen Manager, Lauren Kozak in Social Media, Richard Derk & Photographer extraordinaire, Kirk McCoy, were so kind and made us all feel so welcome! It was a real pleasure meeting all of the other bake-off participants!
Here are a few photos
to mark the memorable day! Look for my "Ambrosia Macaroon" recipe in the Dec 15, 2011, Food Section of the Los Angeles Times! Happy Holidays!
Peace & Blessings,
Sweet Beginnings
Recently Sweet Beginnings entered the L.A. Times 2011 Holiday Cookie Bake-Off and made the Top Ten List!
The top 10: Our favorite holiday cookies for 2011
latimesblogs.latimes.com
Here are our 10 favorite holiday cookies from this year's Cookie Bake-Off
L.A. Times Holiday Cookie Bake-Off: Tasting the top 50